Sealine S430
Sport Series
SEALINE S430
HERE COMES THE SUN
True to the campaign motto "Here comes the sun", the open cockpit design of the S430 offers every opportunity to enjoy the sun and fresh air. The roof can be opened almost completely, while side windows sloping to the rear additionally merge the cockpit with its surroundings. When the electric sunroof and the aft soft-top are closed, the entire cockpit is well protected in the shade.
The U-shaped cockpit lounge can be variably arranged to facilitate access to the hydraulically lowerable bathing platform as required, but can also be converted into a large sunbathing area. Four comfort seats in the direction of travel and an outdoor pantry complete the driving experience on the Sealine S430.
Below deck, the living area includes a spacious saloon with designer seating and a fully equipped galley. Two exclusive double cabins, a bathroom and a freely configurable cabin to port offer a lot of comfort and space for the whole crew.
Se genomgång av nya s430 i filmen ovan.
Pris från 7.267.000 kr *
Den nya modellen S430 erbjuder flera alternativa planlösningar både uppe i sittbrunnen och nere under däck – vad föredrar ni? Canvastak eller hardtop, tvättmaskin, en koj till eller ett extra badrum?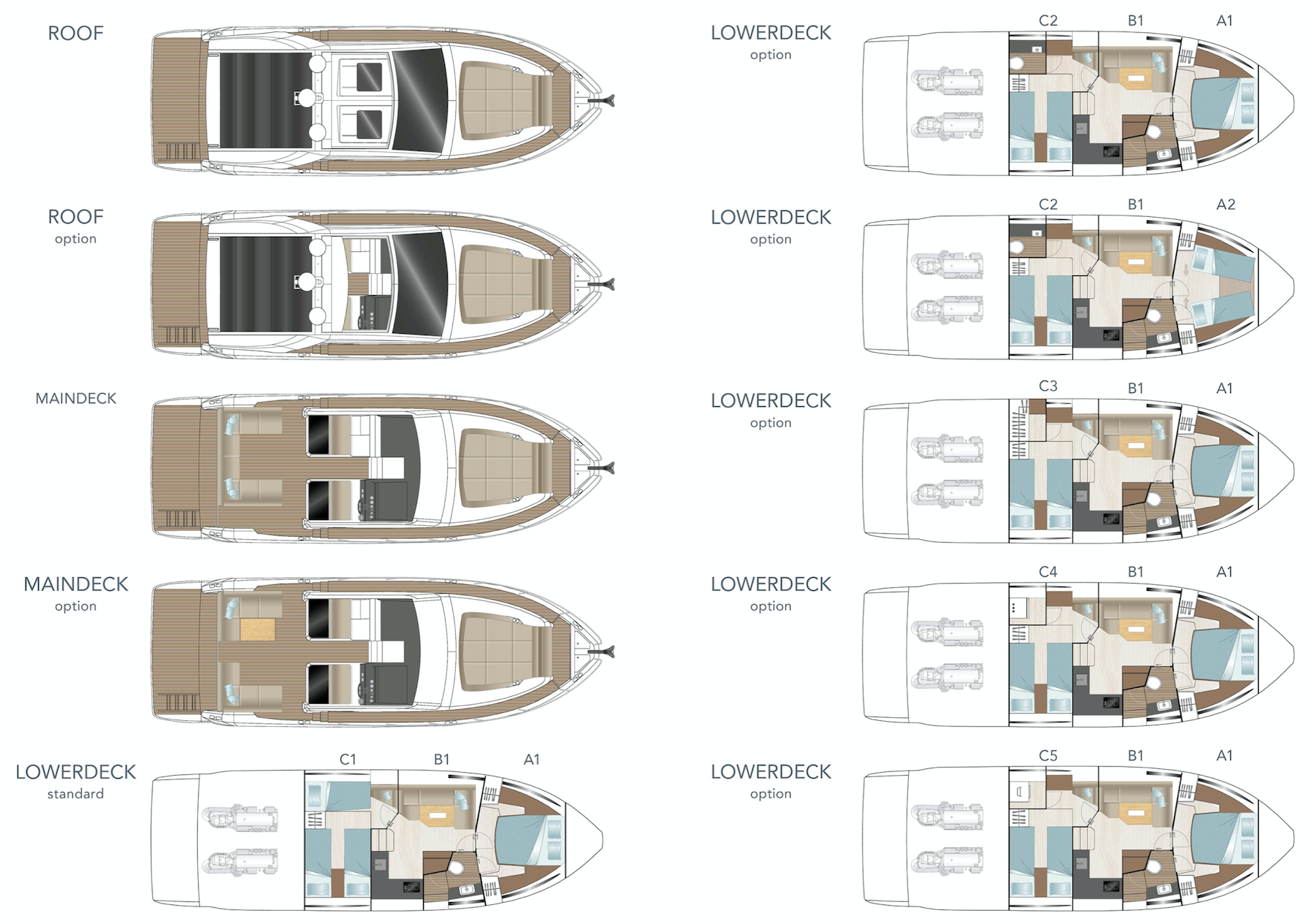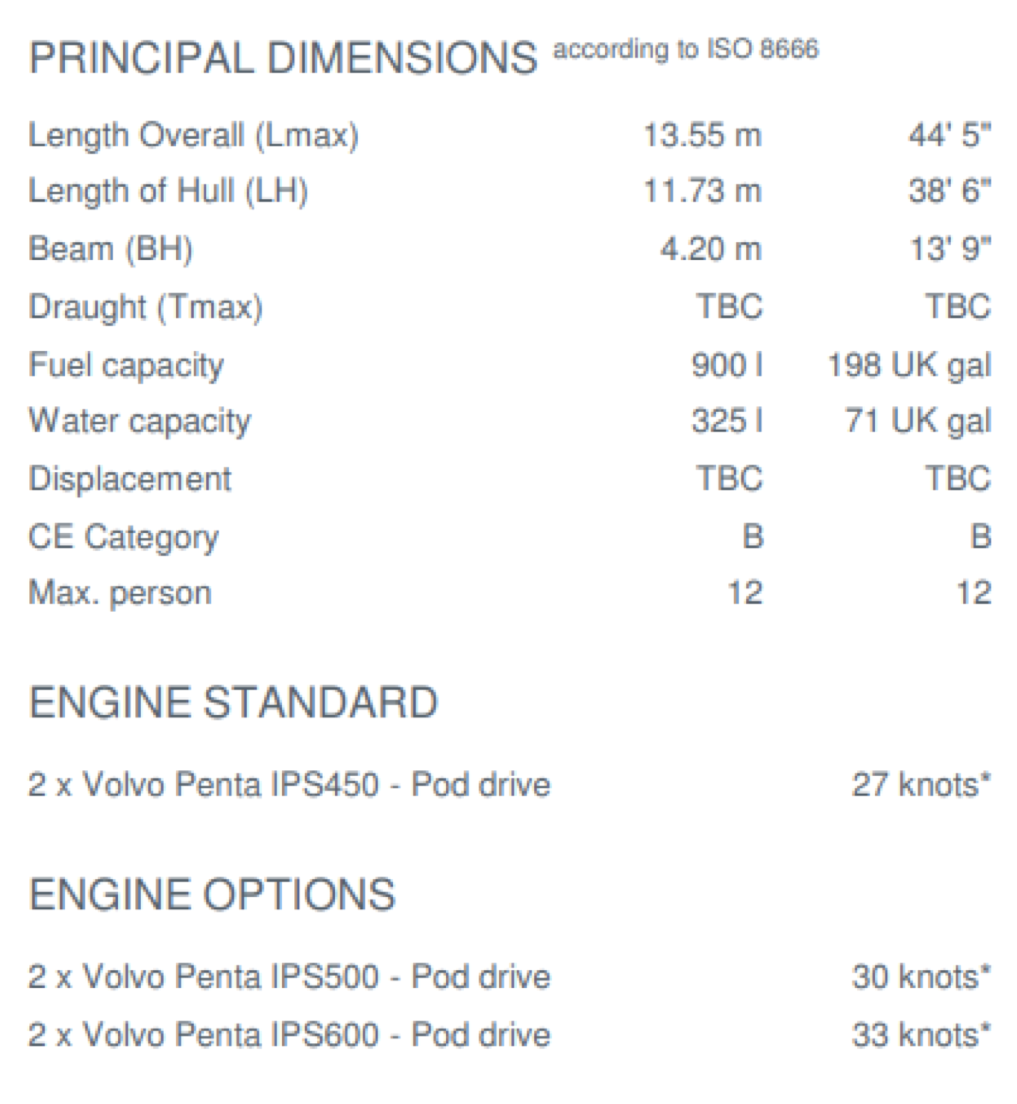 Trulyboating  AB Västkustens Båtmäklare
Pris
från 7.267.000 kr *
*vid Euro-kurs 10,50/sek, inklusive 25% moms. Avser standardutrustad båt fritt varvet, Greifswald i Tyskland.
Reservation för prisändringar.
Kontakta oss för offert och aktuell leveranstid